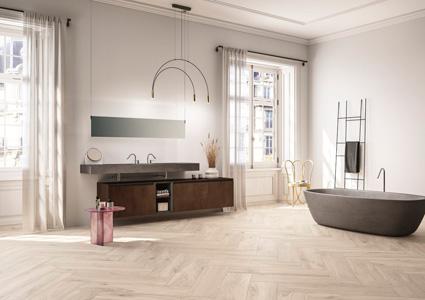 Recreating the magic of natural settings within urban space; the knots and veins of wood, captivating imperfections, become a source of inspiration for these eco-friendly porcelain stoneware surfaces. Fiandre reinterprets the allure of the living material, selecting four different shades inspired by the fragrances and colours of the wood.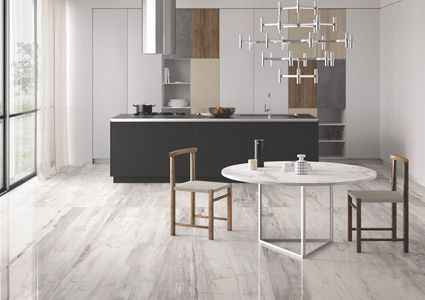 Eminent Wood Maximum conjures up the magical ritual of transforming nature. Trees become stone, maintaining their original ligneous structure and turning into fossilised jewels. Eminent Wood porcelain stoneware surfaces are inspired by an extraordinary natural phenomenon that creates fine boards with an inimitable aesthetic, cut through with vivid "brushstrokes" of colour.
I dreamt of blending nature and technology. I dreamt of preserving natural resources. From dream to reality, from the desire to protect the nature around us, the idea of creating a quality alternative to wood came to me: from dreams Essenze are born.